Breton Bourgueil Nuits de Livresse (750ml)
Food Pairing

CharcuteriePoultryWarm Vegetable Dishes
Catherine and Pierre Breton farm eleven hectares of vines just east of Bourgueil in the village of Restigné. The Bretons first introduced biodynamic practices into their viticulture in 1994, just after receiving their organic certification in 1991. They have become international icons for the natural wine movement in an area where the climate and soil can make organic viticulture difficult.
Tasting Notes
Pronounced red fruit and floral notes on the nose. The palate shows great concentration of crunchy red fruit, fine tannins and fresh acidity.
Method
Nuits d'Ivresse "Drunken Nights" is the name of a special cuvée of selected old vines from top clay and limestone sites in Bourgueil. The wine is vinified in barriques and kept in wood for a year then bottled the following December a little over a year after harvest. This wine is an homage to the methods of Jules Chauvet and does not see a drop of sulfur throughout its lifetime (harvest, vinification, bottling).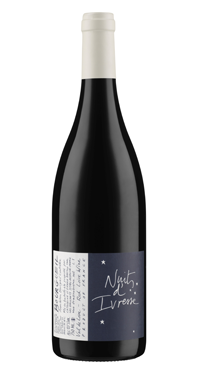 You may also like...