Breton Brewing Island Time Lager (473ml)
The Breton Brewing Company is located in Sydney, Nova Scotia. The tasting room is open for brewery tours, growler fills, pints, and entertainment! Breton has quickly a staple not only in the hometown of Sydney, but also across the province for their offerings of well made everyday craft beer.
Tasting Notes
Island Time lager is light in colour and light on aromatics, but that's how it should be! This style is all about easy and approachable flavours that you don't have to overthink. Aromas of bread dough, water cracker, and subtle spicy notes that go into a palate with similar flavours, lively carbonation, and a crisp refreshing finish.
4.3% abv
Method
This is styled from a Munich Helles lager, one of the Germany most popular and influential styles. Brewed with mostly Pilsner malt for maximum bready doughy flavours and hopped with traditional German style hops for subtle spicy floral aromas. Island Time is lagered for weeks at cold temperatures to created a very clean and crisp texture.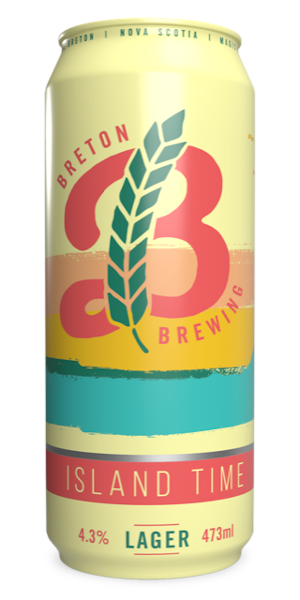 You may also like...