Breton – Sons of Hector Brown Ale (473ml)
The Breton Brewing Company is located in Sydney, Nova Scotia. The tasting room is open for brewery tours, growler fills, pints, and entertainment! Breton has quickly a staple not only in the hometown of Sydney, but also across the province for their offerings of well made everyday craft beer.
Tasting Notes
Inspired by our forefathers, this award-winning brown ale pours rich brown in colour with ruby highlights. This roasty and toasty ale imparts hints of chocolate and caramel with just the right amount of hops.
5.0% abv
Method
An often over-looked style, Brown Ale delivers all of the dark and caramelized aromas that are found in Porters, and Dunkels – but usually with a lighter, more easy-going mouthfeel. These dark ales usually have a surprising amount of complexity and can pair wonderfully with a wide array of pub fare and cold-weather foods. We've always loved the Breton Brown, and now with a nice new label, it's a great pick for anyone!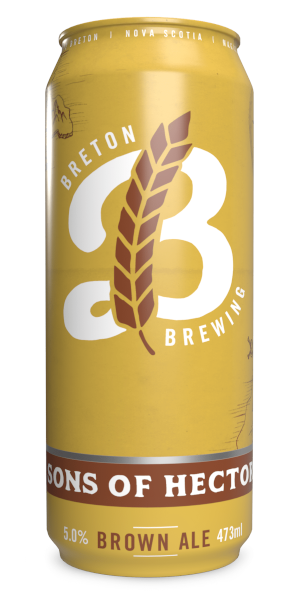 You may also like...