Breton Brewing Storm Chaser (473ml)
The Breton Brewing Company is located in Sydney, Nova Scotia. The tasting room is open for brewery tours, growler fills, pints, and entertainment! Breton has quickly a staple not only in the hometown of Sydney, but also across the province for their offerings of well made everyday craft beer.
Tasting Notes
As bracing as a winter gale. Expect a flurry of vanilla, warm hints of roasted coffee and velvety chocolate. This smooth, cozy, easy drinking stout is brewed with the holidays in mind, no matter the time of year.
Method
An oatmeal stout at it's foundation, brewed with the addition of flaked oats to create a very creamy texture. Then a touch of vanilla to compliment all of those roasty toasty aromas and flavours.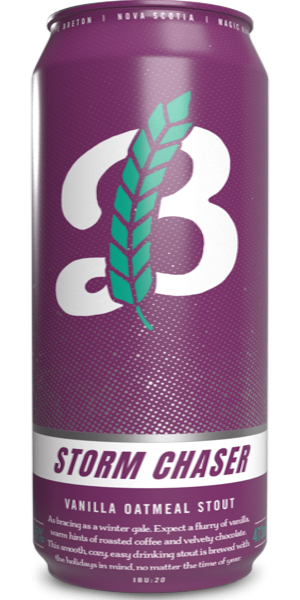 You may also like...