Breton Crazy Angus DIPA (473ml)
The Breton Brewing Company is located in Sydney, Nova Scotia. The tasting room is open for brewery tours, growler fills, pints, and entertainment! Breton has quickly a staple not only in the hometown of Sydney, but also across the province for their offerings of well made everyday craft beer.
Tasting Notes
The bigger, bolder brother of Black Angus this DIPA doubles down on the hops to bring a tidal wave of tropical citrus flavour while remaining dangerously smooth. Rich aromas and flavours of mango, pineapple, and tropical fruits that are balanced by a very smooth mouthfeel and almost creamy texture. The bitterness is very well balanced, so be careful drinking this – it'll go down real quick!
7.5% abv
Method
Crazy Angus is the sort of Double IPA that favors intense tropical fruit flavours over the harsh bitterness and intensity that is sometimes associated with the style. This is one smooth beer.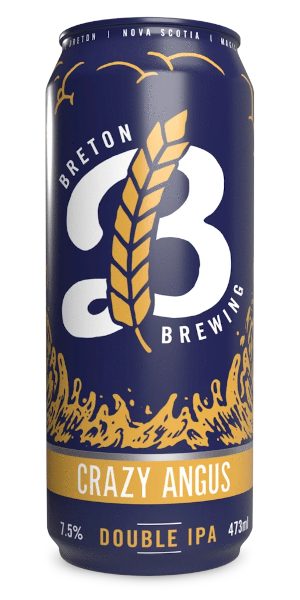 You may also like...