Briccolina Barolo DOCG 2018 (750ml)
Farming Method

ConventionalMost products with this label come from producers who do their best to avoid any intervention at all but it's possible that some of the aforementioned preventative measures and additions are deemed necessary. Learn More

Food Pairing

GamePasta DishesRed Meat
L'Azienda Agricola La Briccolina, in Serralunga d'Alba, has been in the Grasso family for five generations. The farm is surrounded by a natural amphitheater of vineyards that boast a south west and south east exposure and an elevation of 350 m above sea level. Grasso's have been growing quality grapes for 50 years to supply Barolo producers and decided to vinify some of their own grapes to produce a limited a 3000 bottle a year production; their first commercial release was the 2012 vintage from grapes sourced from the oldest part of the vineyards. From these 50 year old vines planted on mixed limestone and marl soil, Tiziano Grasso's Barolo La Briccolina was born. Tiziano's intention in crafting this wine was to bring to the glass the essence of the land through the Nebbiolo grape; a grape that can wonderfully express terroir. In May of 2017, Tiziano passed away tragically in a work related accident. His wife Simona and his son Daniele continue on with his project that had only just begun.
Tasting Notes
Pronounced nose of cherry, rose and violets. The palate offers red fruits, floral notes, wets leaves and truffle. This a structured red with lots of firm tannins and juicy acidity containing wonderfully ripe fruit and balanced by savoury and spicy oak notes on a pleasing persistent finish.
Method
The grapes are cultivated with conventional vineyard practices and production is about 6000 kg per hectare. The bunches are hand harvested in 20kg crates and are crushed, destemmed and fermented with selected yeasts in wooden vats. Fermentation lasts about 15 – 20 days and undergoes daily manual punch downs and pump overs every three hours. The wine is then racked off the skins and undergoes malolactic fermentation. The wine then rests in oak casks until the summer of the third year after the harvest when it is then bottled.  The wine is available on the market about a year after bottling as a minimum requirement, though there are some years that may require more time in bottle and La Briccolina will hold back their wine until they feel that it is ready.
Our Thoughts
Seeing a bottle of "La Briccolina Barolo di Tiziano Gasso" on our store shelves today reminds me of the interconnectedness of all things and how wine has the potential to bring people together and to preserve memories.  I first met Tiziano in 2001 while I was living in Piemonte, at that time he was selling all of his grapes from his incredibly situated vineyard in Serralunga, to Barolo producer Pio Cesare. As so many wine growers do, Tiziano always held back some of his best Nebbiolo grapes to make wine for household consumption; his homemade Barolo was such a treat!   Thankfully he decided to bottle his own wine under his name in 2012, released in 2016, only 3000 bottles were made. In May 2017 Tiziano passed away tragically in a work related accident. Today his wife Simona and his son Daniele, who works at another winery by day, continue Tiziano's work at La Briccolina and have crafted an ethereal expression of terroir and a representation of enduring spirit.  
Express Shipping!
For select shipping postal codes, this product may be eligible for Express Delivery! Click here to learn more.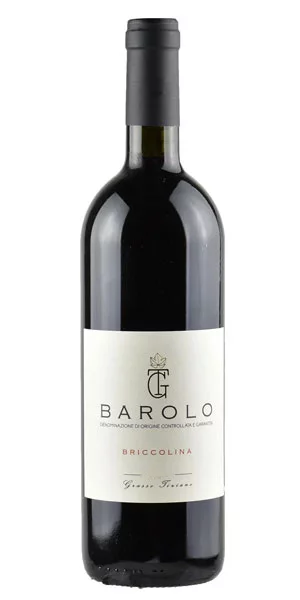 You may also like...