Bulwark – SPCA Blood Orange & Cranberry Cider (473ml)
Tasting Notes

DryFruityrefreshing
Muwin Estate is the name behind Bulwark Ciders. Situated on five acres of fruit orchards and berries in New Ross, Nova Scotia, the company produces fruit wines and ciders under the Bulwark label. The cider is produced using 100% pure juice extracted from luscious crops of apples, cranberries and wild blueberries hand-picked from estate fruit and neighbouring farms.
Tasting Notes
This special SPCA edition is an easy-to-drink cider that combines the crispiness of Bulwarks signature five-apple blend with sweet berry-like flavours of blood orange.
5.8% abv
Method
Every year Bulwark celebrates the Nova Scotia SPCA's commitment to its century-old mandate to provide a safe haven for animals with nowhere else to go. Bulwark Cider is donating part of the proceeds of this Blood Orange Cranberry cider to the Nova Scotia SPCA. Each can has a unique label and pictures an ever-so-cute kitten, cheeky cat, or a bright-eyed dog.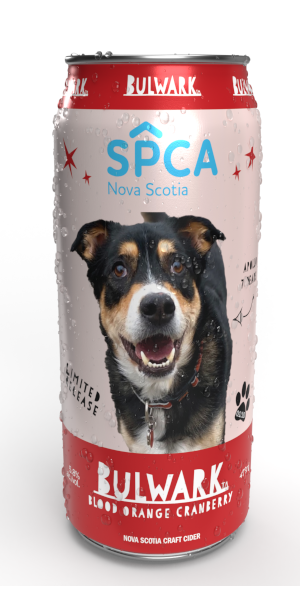 You may also like...