Burdock Three – Dry Hopped Sour (355ml)
Beer Style

SaisonSour Beer
Burdock brewery set up shop in what used to be an old Portuguese chicken restaurant, and they transformed the space into an artist-driven bar/restaurant/music hall/microbrewery run by a group of musicians and music lovers. They offer a rotating list of clean pale ales, complex saisons, crisp pilsners, zippy sours, and beer-wine hybrids that are all brewed in house.
Tasting Notes
Three is a lightly dry-hopped can conditioned sour saison – it is tart, and citrusy that is designed to drink like lemonade pop. Expect notes of grapefruit, lemon rind, and pineapple with lovely carbonation to finish.
5.5% abv
Method
Three is back after a three year absence, Burdock's can-conditioned dry-hopped sour beer! Brewed with pilsner malt, Ontario oats & wheat, and dry-hopped with equal parts Citra and Helga.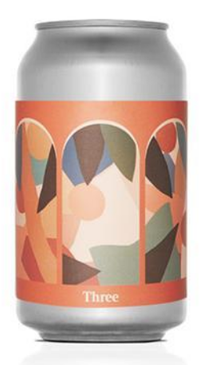 You may also like...