Burdock Tuesday 355ml Can (355ml)
Burdock brewery set up shop in what used to be Portuguese chicken resto Churrasqueira Aveirense and transformed the space into an artist-driven bar/restaurant/music hall/microbrewery run by a group of musicians and music lovers. They offer a rotating list of pale ales, saisons, pilsners, sours and beer-wine hybrids that are all brewed in house.
Tasting Notes
Tuesday can conditioned version Re-fermented in can! How cool is that? Classic saison notes, spice, clove, fresh straw & pineapple! An excellent accompaniment to any meal, beach excursion, lawn mowing session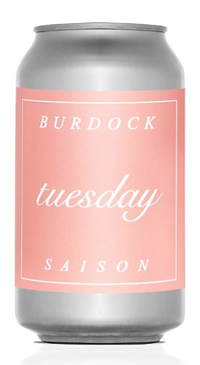 You may also like...