Burnside Brewing – Soundtrack Peach Apricot Sour (473ml)
Tasting Notes

BalancedFruityTart
The Spindrift Brewing Company is now called The Burnside Brewing Company
Established in Dartmouth's Burnside Park in 2015, and immediately starting out with one single core beer, the Coastal Amber Lager. Spindrift, now Burnside Brewing, made waves throughout the province and quickly started producing a wide range of lagers, then followed with an impressive selection of barrel aged beers, and hoppy ales. All these years later, you'll find them still focusing on a core lineup of award winning lagers, some under the side brand; Toller, as well as fruited sours, IPA's, and thick stouts.
Tasting Notes
Good vibes only from this fruited kettle sour fermented on peach and apricot puree. Tropical fruit and pleasant acidity from the lactobacillus harmonize with the sweet and tart flavours of the stone fruits forming a near perfect balance and clean finish.
Method
Most often, sourness in beer is considered a fault, unless its the case of Berliner Weiss and  Kettle soured beers. Bacteria is added intentionally to produce different forms of acid that contribute to pleasant tart flavours and mouthfeel. These beers can be blended with various fruits as well, a common practice.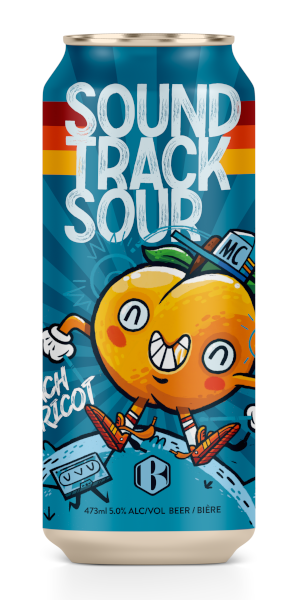 You may also like...
Express Shipping!
For select shipping postal codes, this product may be eligible for Express Delivery! Click here to learn more.