Calmel & Joseph L'EPICURIUS (750ml)
Food Pairing

Grilled VegetablesLambRoast meats
Calmel and Joseph is a traditional Languedoc farmstead marked by history. The domaine was first mentioned in a deed of property dated the 26 July 1577 belonging to the nobleman Jehan de Calmès. It was a classic farmstead of its time, with around fifteen hectares on which cereals were grown, mainly wheat, but also oats, barley, malt and lentils. There were also olive groves, sheep flocks kept for their wool, and coppices for the provision of wood. Vines began to be cultivated on the estate in the 16th century, but purely to make wine for personal consumption. Roman remains can still be seen today in the scrublands surrounding the Domaine.
Today the domain produces wine and cultivates an array of other local crops. It benefits from a privileged high altitude position and excellent soils of sandy clay and chalk with outcrops of limestone rock. The entire estate is now farmed organically; they use no chemical inputs, whether it be pesticides, herbicides or fungicides, but only natural products in extremely low doses such as sulphur or tiny amounts of copper, and principally plant extracts and essences. The work consists of re-establishing life in the soils . There is no deep ploughing, but only surface raking. Soils analyses carried out each year determine the best course of action to obtain rich, living, balanced soils.
Tasting Notes
Deep and intense red with a purple hue in the glass. The aromas are powerful and very expressive, showing the exotic fruitiness from Petit Verdot and a spicy bouquet typical of Malbec. Ripe fruit, spice, toast. The palate is round and balanced with flavours of pomegranate, violets, liquorice, plum and tobacco.
Method
A blend of 60% Petit Verdot, 40% Malbec grown on limestone clay soil. The Mediterranean climate with its continental influences in the this area of Limoux is ideal for ripening Malbec, while the coastal and stronger Mediterranean conditions are suited for Petit Verdot.  The grapes are harvested and destemmed, 40% are crushed.   Short pump overs are carried out daily with a fermentation temperature between 25 and 28°C for 3 weeks followed by malolactic fermentation.  The wine is aged in 2-year-old barrels for 3 months.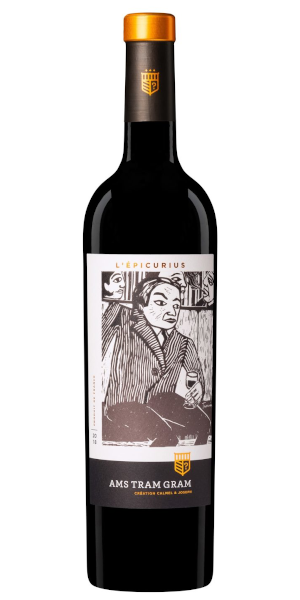 You may also like...