Calmel and Joseph Villa Blanche Rose (750ml)
Region

Languedoc-Roussillon

Sub-Region

Cote de Roussillon

Grape

GrenacheGrenache Gris

Food Pairing

Cold SaladsSeafood
Calmel and Joseph is a traditional Languedoc farmstead marked by history. Evidence of vines cultivated on the estate dates back to the 16th century. Today the domain produces wine and cultivates an array of other local crops. It benefits from a privileged high altitude position and excellent soils of sandy clay and chalk with outcrops of limestone rock. The entire estate is now farmed organically; they use no chemical inputs, whether it be pesticides, herbicides or fungicides, but only natural products in extremely low doses such as sulphur or tiny amounts of copper, and principally plant extracts and essences. The work consists of re-establishing life in the soils . There is no deep ploughing, but only surface raking. Soils analyses carried out each year determine the best course of action to obtain rich, living, balanced soils.
Tasting Notes
A fresh and pleasingly dry palate with flavours of red fruits and just a hint of mint and almonds on the finish. Enjoy as an aperitif or with Mediterranean inspired food.
Method
This pretty pale pink rose made from 40% Grenache gris and 60% Grenache noir grapes. The grapes are picked at night, in two sessions. The first harvest brings in grapes with a higher acidity level to add freshness to the wine. The grapes picked two weeks later provide ripeness of fruit, aromatics and deeper flavours. The grapes are destemmed then macerated for six hours at a cool temperature. The fine lees are added back to the wine at racking to add more structure on the palate, though the wine does not undergo malolactic fermentation and therefore is bright and fresh in style. It is subtle on the nose with light notes of spring flowers and aniseed.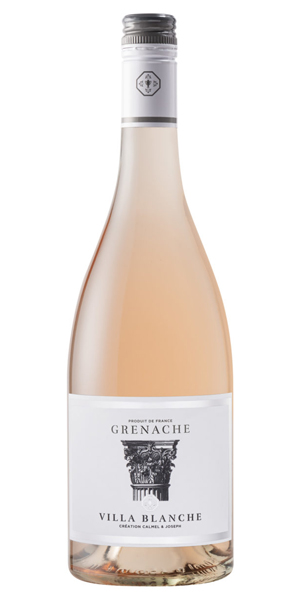 You may also like...