Cancan La Goulue Chenin Blanc (250ml)
Food Pairing

CheeseChickenSeafood
Wine, as a traditionalist industry, is often regarded as intimidating. CanCan wine by Renegade is challenging this perception. Canned wine is fun, different, and feels more casual and playful than traditional wine bottles, while the smaller volume encourages wine drinkers old and new to dip a toe into this new wine experience.
The story of CanCan started with two spirited individuals over lunch one day in December 2018. Francois Haasbroek and Jaap Pijl shared ideas about trends overseas and decided to introduce canned wine to South Africa. Their first wine was canned on 1 March 2019 and submitted for extended shelf life testing.
Over the next 6 months the team researched the branding options and prepared a white-paper for the Wine and Spirits Board, based on which industry-wide approval was granted for canned wine in South Africa in October 2019. This meant that they could finally start sharing the story of CanCan!
Experienced Winemaker and co-founder Francois Haasbroek sourced wine from the Swartland Region for CanCan wines. "There is nothing funny about the process, it's the same as making bottled wine," he emphasises. "Wine in cans does not have a 'tinny taste' and can be chilled very quickly."
Method
The wine is 100% Chenin blanc, wine of origin Swartland, 13% ABV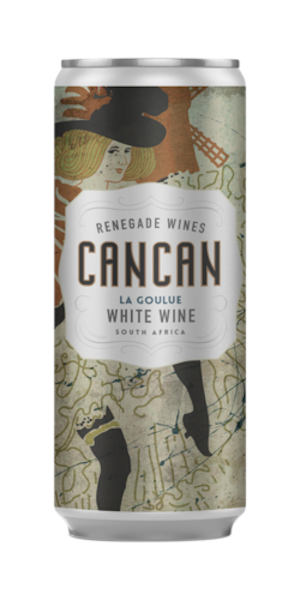 You may also like...