Candid – Golden Pig Pilsner (473ml)
Beer Style

Czech PilsnerCzech Saaz hop is used here; known for higher bittering acids, and intense floral aromas with lots of pepper. Learn More

Tasting Notes

BitterCrispherbal
Candid is an independent family-owned and operated brewery that handcrafts small batches of beer right in the heart of Antigonish.
Located in the former Casket News building on 88 College Street, head brewer Bryan Druhan and his partner Louise Brennan opened Candid in May 2021 with the aim of providing a friendly, cozy space for beer enthusiasts, novices and everybody in between.
Tasting Notes
European Pilsner malt and Saaz hops combine for a new interpretation of this classic style. Light cracker malt flavours are delicately balanced by earthy, spicy hops that lead into a clean, dry finish.
Method
Czech Pilsner is the original version. In comparison to a German Pils it should have a richer mouthfeel and an almost creamy carbonation. Hop character is noticeable but subtle. The Czech Saaz hop is used, known for higher bittering acids, and intense floral aromas with lots of pepper.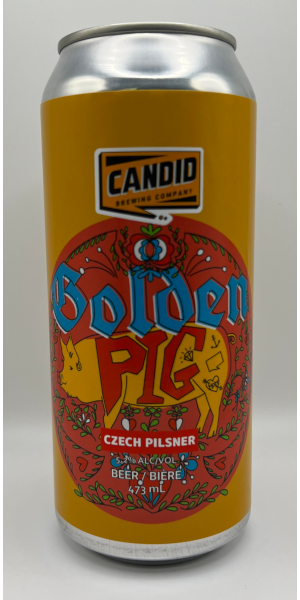 You may also like...