Candid – Space Coyote DIPA (473ml)
Beer Style

Double IPAHop character is fresh and evident from the utilization of any variety of hops. Alcohol content is medium-high to high and notable with a medium-high to full body. Learn More

Tasting Notes

richSmoothTropical Fruit
Candid is an independent family-owned and operated brewery that handcrafts small batches of beer right in the heart of Antigonish.
Located in the former Casket News building on 88 College Street, head brewer Bryan Druhan and his partner Louise Brennan opened Candid in May 2021 with the aim of providing a friendly, cozy space for beer enthusiasts, novices and everybody in between.
Tasting Notes
Generous additions of Galaxy and Comet provide a basket of tropical fruit flavours. Layers of ripe mango are complimented by a big body and a clean finish.
Method
The Double IPA features high hop bitterness, flavour and aroma. Hop character is fresh and evident from the utilisation of any variety of hops. Alcohol content is medium-high to high and notably evident with a medium-high to full body. This style intends to exhibit the fresh, evident character of hops.
Comet and Galaxy hops are added in abundance for this Double IPA. These hops are known for intense, and ripe flavours of tropical fruits.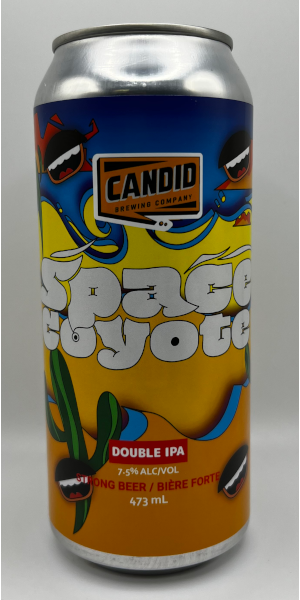 You may also like...