Castello Monsanto Fabrizio Bianchi Sangioveto (750ml)
Food Pairing

CheesePasta with Tomato SauceRed Meat

Sub-Region

Chianti Classico
It was 1961 when Aldo Bianchi purchased Castello di Monsanto in the Chianti Classico zone of Tuscany. His son Fabrizio, who today oversees the estate with his daughter Laura is deeply connected to this land and its wines. Monsanto holds a unique wine legacy, as it was in 1962 when Fabrizio decided to separately vinify the grapes from his Il Poggio vineyard, where Sangiovese still reigns today. A choice that was risky for the times perhaps, but it turned out to be a great success not only for Monsanto, but also for Sangiovese, which was appreciated again from that moment on. And thus the first Cru of Chianti Classico came to be, an eyewitness to how the past made room for the ideas of the future This was only the starting point of a long and incredible journey in the constant search for quality.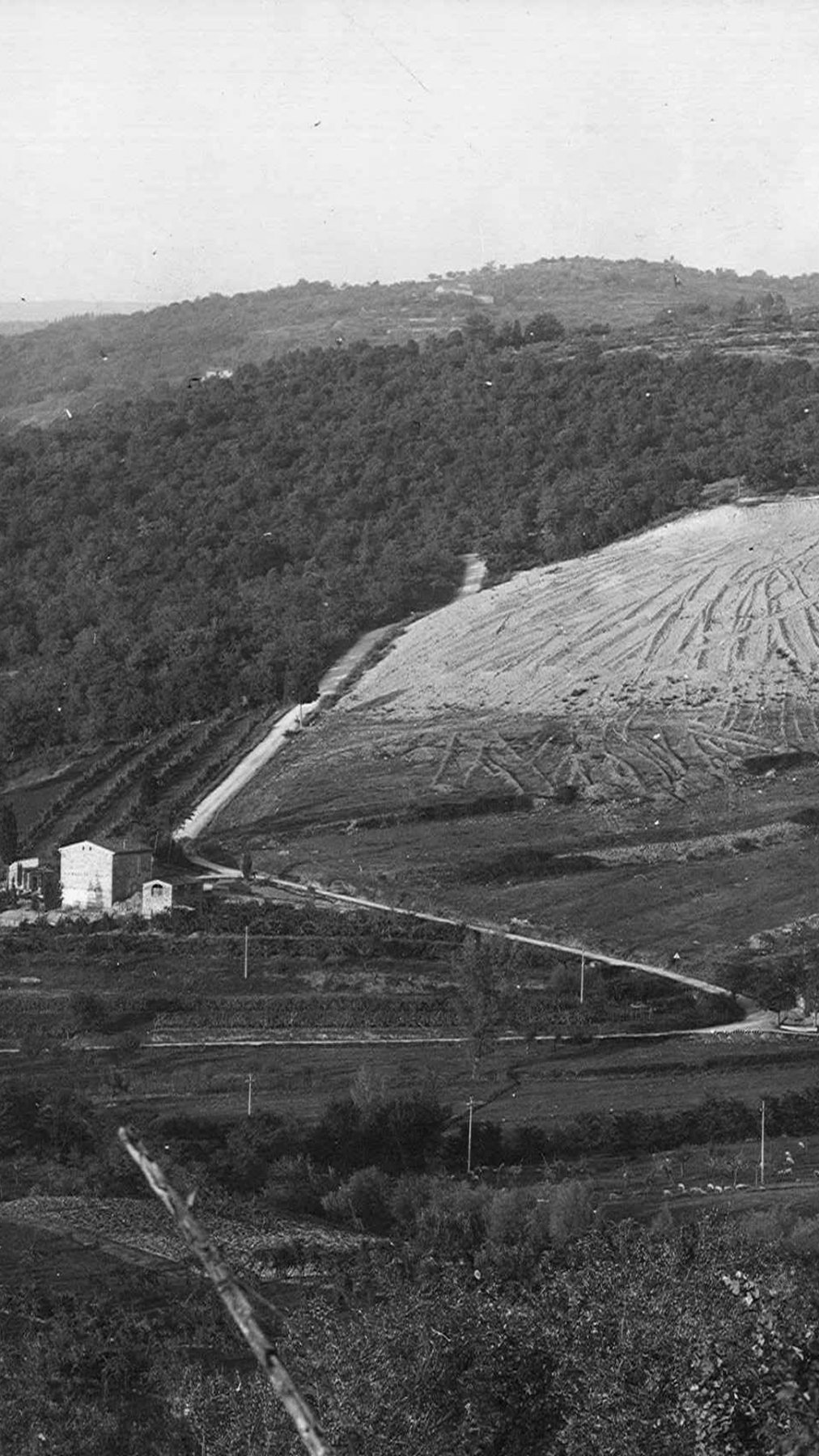 Along with the terrain, the climate is another significant element of the wines of Castello di Monsanto. The vineyards look out across the Elsa Valley, where mistral winds blow in directly from the Tyrrhenian Sea to mitigate the winters and cool the summers. This improves the grapes' health by decreasing the humidity and creating night-day temperature fluctuations that are important for the development of aromas in the fruit. The vineyards, located between 280 and 320 metres above sea level, benefit from a microclimate that allows Sangiovese to ripen uniformly most years.
Tasting Notes
Dried cherry, fig, spice, chocolate and walnut on the nose. The palate is full and concentrated with ripe red fruit, sweet tobacco notes, bright acidity and fine grained tannins.
Method
The Sangioveto Grosso is made from another of the winery's Crus, the "Scanni" vineyard. This wine is the embodiment of the revolutionary nature that has always been synonymous with the history of Castello di Monsanto. The vineyard was planted exclusively with Sangiovese vines in 1968 and produced its first harvest in 1974, in an exception to the Chianti Classico denomination rules that stated that no vineyards could be planted with a different ampelography to the historic system devised in 1800. The wine's dissenting spirit has always been emphasized by the decision to use Burgundy bottles. An IGT wine, it is mellow and silky in its younger years but has a powerful capacity to stand up to aging.
The grapes are fermented in truncated conical steel vats at a controlled temperature with pump overs for about 20 days.   The wine then rests in 500 litre French oak casks, some new and some second passage, for 18-20 months before another 2 years of rest in bottle.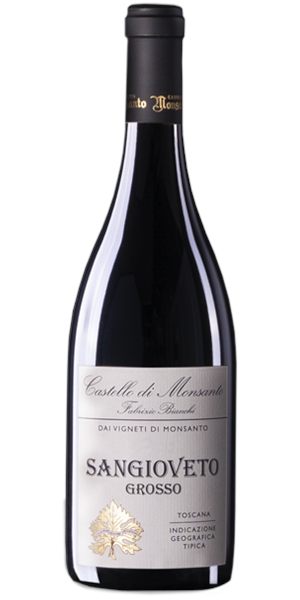 You may also like...