Catena La Marchigiana Malbec (750ml)
Food Pairing

SteakBBQMushroom dishes
La Marchigiana honors the natural and sulfite-free homemade wine legacy with this very limitied production. In 1898, Nicola Catena arrived in Argentina from Le Marche, Italy, bringing with him the family tradition of creating natural wines, preserved only by their own tannins. It is a "naked wine", in which only the grapes and terroir speak. Once settled in Argentina, Nicola embraced the practice of fermenting wine in clay pots. Widely spread in the Cuyo region, this practice dates back to Colonial times where wine was made from Criolla grapes in amphoras and botijas.
La Marchigiana was Nicola Catena's label, used in the oak barrels containing bulk wine that were sent to Buenos Aires to be sold in the finest restaurants of that time. This label has been hanging at the winery and at Nicolás Catena Zapata's office since Laura and Adrianna Catena were children. The word "Marchigiana" refers to the women from Le Marche, Italy. The style is early 20th century and the label says Bodega y Viñedos Nicolás Catena, because Nicola Catena was made to change his name to Nicolás when he became an Argentine citizen. Laura observes that it was a smart idea to celebrate women harvesting since her great-grandfather's wife, Ana Mosceta de Catena was also from Le Marche and loved her vines. Because of this, Laura's great- grandfather use to call her his "vine whisperer".
Tasting Notes
Plum, cherry, blackberry, light earthy and spice notes. The palate is medium bodied and smooth with juicy ripe fruit flavours. This makes the perfect partner to barbecued meats, steak, lamb kebabs, grilled vegetables.
Method
Made from Malbec grapes fermented and aged in clay pots where full body and longevity are gained through long-term skin contact. This naturally made wine allows the grape and terroir to shine in the glass.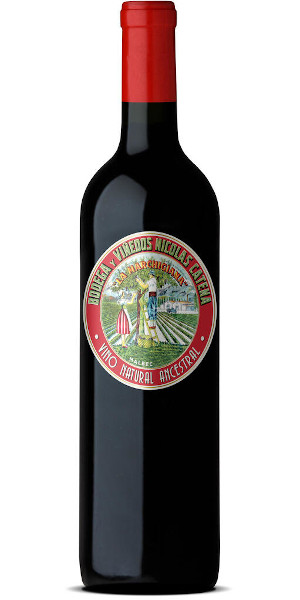 You may also like...