Cazas Novas Vinho Verde (750ml)
Food Pairing

AperitifCold SaladsSeafood

Grape

ArintoAvessoLoureiro
Cazas Novas was established in 2004. The 25 hectares of vineyards and estate is run by a team of 3. Owner, Carlos Coutinho, whose family have had the property for seven generations; winemaker Diogo Fonseca Lopes, who has worked closely with Vinho Verde legend Anselmo Mendes; and Vasco Magalhães, son of Sogrape's Vasco Magalhães. Located at Santa Marinha do Zezere, north of the Douro, in the Baião sub district of the Vinho Verde, these vineyards are the 'last outpost' before entering the red wine producing region of the Douro's Baixo Corgo.
The climate is slightly warmer climate in their location and the wines have a bit more richness, though are still very much fresh and bright as expected for Vinho Verde. The decomposed granite soil is well suited to the Avesso grape more so than Alvarinho here. Also grown, and doing well, are Arinto and Loureiro. Cazas Novas crafts more serious wines than the traditional light and spritzy quaffers. These wines have a bit more presence in the mouth.
Tasting Notes
Floral aromas of peach, orange blossom, and pear on the nose. The palate is rich and vibrant with flavors of lemon curd and key limes, and an elegant long finish.
Method
This wine is a blend of 75% Avesso and 25% Loureiro from the 25-hectare estate with mostly granite soils in Quinta de Guimaraes.   Avesso is a late ripening but vigorous varietal that adds creaminess and minerality, while Loureiro, adds floral notes.  The vineyards are managed in sustainable agriculture, never using any preventative treatment. The winemaking is in a contemporary style, utilizing hand-harvested fruit and neutral yeast with as little SO2 as possible.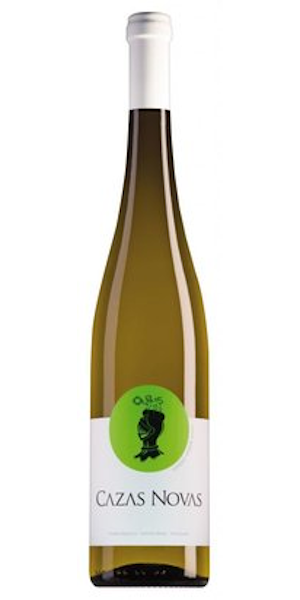 You may also like...