Chain Yard – Lush Peach Cider (473ml)
Tasting Notes

CrispFruityrefreshing
Chain Yard Urban Cidery has taken up residence in on Agricola street, Halifax in the former FRED salon and cafe location. Their goal is to craft approachable, unique and traditional ciders made from 100% Nova Scotia apples- never concentrate! Their tap room is a local hot spot; where patrons enjoy more Chain Yard ciders, as well as local beer, wine, and delicious food.
Tasting Notes
Slighty sweet but light and refreshing with a peachy apricot zing. Notes of ripe summer peaches and orange blossom mingle to create this easy drinking summer sipper.
6.0% abv
Method
Chain Yard took a base cider blend that had a bit of residual sugar, and added fresh peaches to infuse. The result is a beautiful aromatic, and very easy to drink peach cider.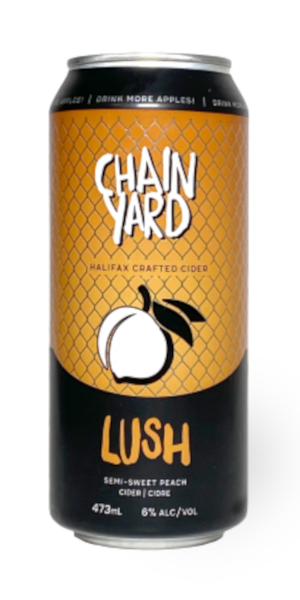 You may also like...