Chain Yard – Scoby Snax Kombucha Cider (355ml)
Tasting Notes

DryFruityherbal
Chain Yard Urban Cidery has taken up residence in on Agricola street, Halifax in the former FRED salon and cafe location. Their goal is to craft approachable, unique and traditional ciders made from 100% Nova Scotia apples- never concentrate! Their tap room is a local hot spot; where patrons enjoy more Chain Yard ciders, as well as local beer, wine, and delicious food.
Tasting Notes
Scoby Snax is a very refreshing cider that has lively herbal and mint notes to combine with the funky character of kombucha. The palate is easy drinking, very kombucha-esque flavour that is balanced with the fresh strawberries. Finishes dry with some acidity and a lingering mint note.
Method
This cider was matured with kombucha from Solás Kombucha (Windsor, NS), along with fresh strawberries and mint.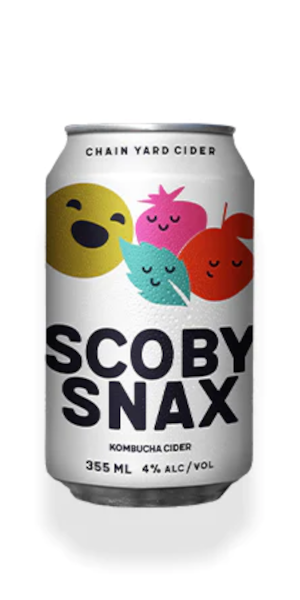 You may also like...