Chainyard Slowly but Sur Lie (473ml)
Chainyard Urban Cidery has taken up residence in on Agricola street, Halifax in the former FRED salon and cafe location. Their goal is to craft approachable, unique and traditional ciders made from 100% Nova Scotia apples- never concentrate! Their tap room is a local hot spot; where patrons enjoy more Chainyard ciders, as well as local beer, wine, and delicious food.
Tasting Notes
Single varietal northern spies aged for five months on the lees (sur lie). The cider was then further enriched by periodically stirring in the lees (batonnage). The end result is a refreshing, sour and completely dry cider well worth the wait.
6% abv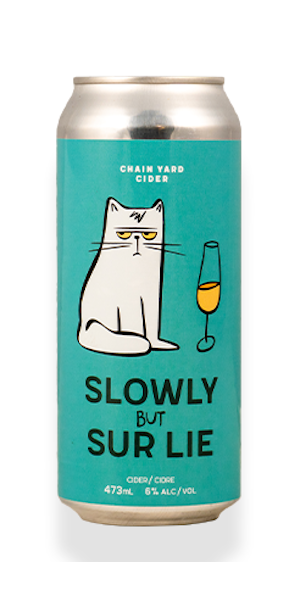 You may also like...