Chakana Sobrenatural Pet Nat (750ml)
Food Pairing

AperitifBurgersSeafood
Alberto Antonini a consultant for the Chakana Vineyards first came to Argentina in 1995, after key contributions to the Super-Tuscan movement in the Italy. His philosophy is focused on using modern technology to express the terroir potential in making high end wines, while respecting the true nature of the grape flavours.
Today Gabriel Bloise is winemaker at Chakana. The estate is comprised of 121 hectares (299 acres) of vineyards, spread across the top terroirs in Mendoza. They have followed organic and biodynamic viticulture practices since 2012 and have organic, biodynamic & vegan certifications from Demeter, USDA & other organizations.
Sobrenatural is Chakana's line of biodynamic no sulphur added wines.
Tasting Notes
This is an excellent value and fun introduction to the pet nat style of sparkling wine. It offers lots yeasty and fruity aromas reminiscent of sun ripened strawberry, peach and nectarine. The palate is round, frothy, fruity and pleasantly dry. This refreshing natural bubbly is a great cross over wine for those who love dry cider and craft beer.
Method
This is a biodynamic "petillant naturel" made from a blend of Tannat, Malbec and Syrah grapes.   The wine is bottled mid fermentation so that when it is sealed, the gas released during the reaction generates the sought after bubbles.  No added sulphur.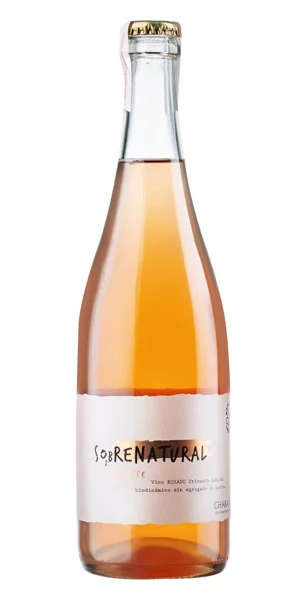 You may also like...