Champalou Vouvray Brut (750ml)
With the Loire being the ancestral home of Chenin Blanc, this is where Champalou puts its entire focus. Both from winemaking families, Catherine and Didier Champalou began their adventure in 1983, and their desire for autonomy and freedom gave them the will to set up the estate. Everything started with the plantation of one half-hectare of Chenin, followed by three years of patience before the vines could produce their first crop. From the first bottling, customers began seeking out the estate.
The grapes for the Vouvray Brut are picked at maturity, and early in the morning to best respect the quality of the fruit. The must is then fermented in stainless steel and the wine is raised on fine lees before bottling. A second natural fermentation takes place once the wine is in bottle that gives its effervescence. The bottles are aged sur lattes for two years before disgorgement. Dosage varies from vintage to vintage with a maximum residual sugar of about 3 grams. The Vouvray Brut "Méthode Traditionnelle" is a blending of three different vintages per cuvée.
Tasting Notes
Floral on the nose, dry and clean on the palate. This 100% Chenin Blanc sparkling wine is less austere and less effervescent than Champagne with a broader mouthfeel and slightly riper quality. Every bit as fun to drink and versatile with food and such an incredible value for a grower's traditional method.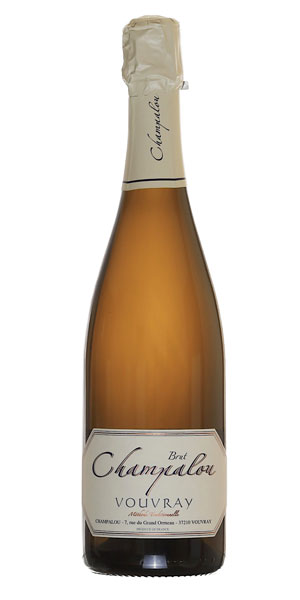 You may also like...