Chateau Clamens Julliette Blanc (750ml)
Food Pairing

AperitifSeafoodSushi
The vineyards of Chateau Clamens are located at the entrance to Toulouse, on the sandy loam and clay soil of the old terraces of the river Tarn which offers good heat retention. Coupled with a favourable climate – over 2,000 hours of sunshine a year, fairly cool nights, and, little, but regular rainfall.
Juliette Blanc is 100% Gros Manseng, a grape common in the Jurancon region of Southwest France and Gascony. Gros Manseng wines can be deeply pigmented for white wines with floral and fruit aromas and flavours, think lemon, quince and apricot, along with flowers and spices.
Want to learn more about Chateau Clamens? Read our blog post here.
Tasting Notes
Citrus and pineapple on the nose. The palate is dry with good structure and balance of fruit, florality and freshness. Broad with juicy crunchy fruit; very refreshing.
Our Thoughts
I love having the opportunity to try a single varietal wine of something we more commonly experience blended.  The nose is a delightful complex blend of fruit and floral aromatics: citrus, pear and delicate stone fruit and white flowers. A generous amount of acidity helps to balance the off-dry sweetness of the wine, with tropical fruit and citrus united, with a lovely roundness on the palate. This is a versatile wine, finding its home anywhere from Sunday Brunch to the patio, or in the evening paired alongside a traditional ham dinner or after dinner cheese plate( Do yourself a favour and don't forget the blue cheese).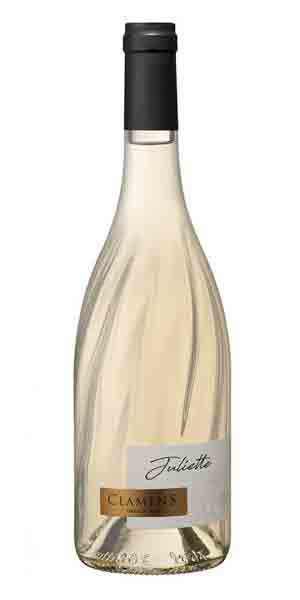 You may also like...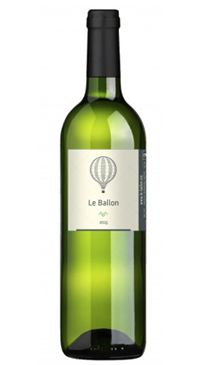 Le Ballon White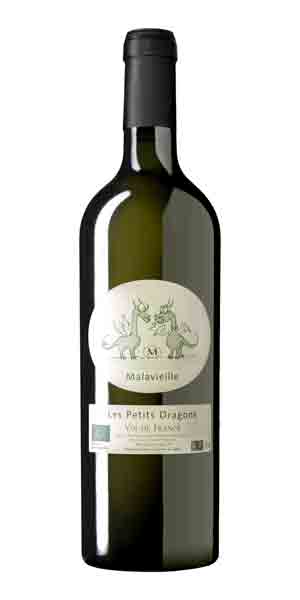 Domaine de Malavieille Petits Dragons White