Chateau Clamens Sauvignon Blanc (750ml)
Sub-Region

Southwest France

Food Pairing

AsparagusGoat cheeseSeafood
Chateau Clamens has been a family domaine for 6 generations and today is managed by Jean-Michel Bégué, a passionate and talented craftsman. The domaine practices sustainable farming; the dry and sunny weather of the region is conducive to a more natural approach to viticulture, where the use of chemical treatments is minimal and only employed as a last resort. A prevailing regional wind called the Autan (Le Vent d'Autan) has an influence on viticulture here- and also the residents, as it is said to cause a bit of the crazies when it blows for long periods, where the locals refer to it as "Le Vent des Fou". The Autan Blanc blows from the south-east of France from the Mediterranean Sea, bringing warm air and clear skies thus keeping the vines dry and limiting disease. All in all, this place is blessed with the ecological and geographic conditions for producing quality wines and happy people.
Tasting Notes
Bright yellow with greenish highlights. Expressive, fruity, citrus and grapefruit with subtle tropical fruit aromas. The palate is aromatic, generous, juicy with good intensity and length.
Method
The vineyards of Chateau Clamens are located at the entrance to Toulouse, on the sandy loam and clay soil of the old terraces of the river Tarn.  This area's favourable climate –which includes over 2,000 hours of sunshine a year, fairly cool nights, and little but consistent rainfall – is the perfect terroir for producing balanced wines with aromatic intensity.  This wine is fermented in stainless steel to fully express this terroir and the fresh primary fruit intensity.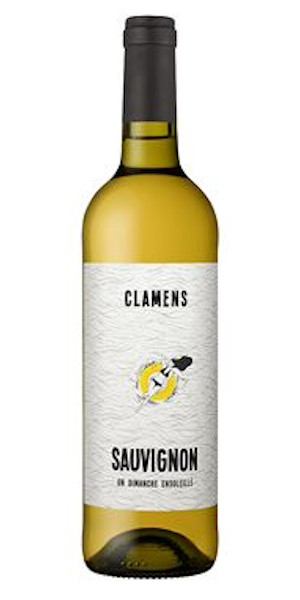 You may also like...