Chateau de la Selve Beaulieu (750ml)
Sub-Region

Coteaux de L'Ardeche

Grape

Cabernet SauvignonCinsaultGrenache

Farming Method

BiodynamicAll of our products that are tagged with the term Biodynamic are either biodynamic certified or biodynamic practicing. Learn More

Food Pairing

Grilled MeatMediterranean dishesGrilled Vegetables
The Château dates back to the 13th century and was originally a fortified house on the boundary to the French Empire and then the French kingdom. Over the centuries it became an agricultural holding. This beautiful residence was then purchased by Benoît's parents in 1990. In 2002, just after graduating from the Beaune viticultural college, Benoît's dream came true when he created an estate in the south of Ardèche, a department in the Auvergne-Rhône-Alpes region of Southeastern France. The Ardeche river flows into the Rhone river in the southeast of the department and the landscape is one of contrasts, with low lying areas and dramatic mountains. He was convinced of the terroir's potential with its scorching sun and cool nights, wild landscapes and limestone soils rich with aromas of scrubland, humus and truffle.
Benoît and his wife Florence use organic and biodynamic methods in order to protect the environment and allow the terroir to fully express itself. They seek to breathe life into the soils and the vines and strive to produce increasingly pure wines.
Tasting Notes
The nose opens with black fruit and spicy, light woody notes. The palate is round and offers a surprising freshness; lots of juicy red and black fruit flavours mingle with light spicy notes. The focus here is on the fruit and the terroir; lots of purity of flavour and drinkability. Enjoy this with Mediterranean inspired dishes and grilled vegetables and meats.
Method
A blend of 50% Cabernet-Sauvignon, 25% Grenache, 25% Cinsault grown according to organic and biodynamic principles in three different vineyards in Ardeche.  Each site provides a unique exposure, elevation and soil composition that contributes to the overall blend.  The yields are low at just 40 hl/ha, grapes are hand harvested and fermented with the native yeast present on the berries.  The Cabernet Sauvignon macerates for 40 days and is then blended with the wine made from the first press juice of Grenache and Cinsault. The wine rests for 12 months; 50% in amphora 750l and 50% in new to 5 year old barriques 228l ranging from 1-5  year. The final blend is does not undergo finning or filtration before bottling.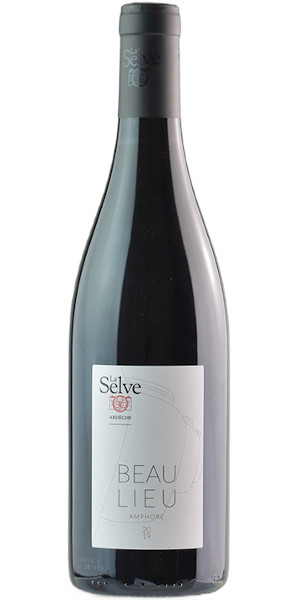 You may also like...