Chateau de L'Oiselinière Muscadet (750ml)
Sub-Region

Muscadet de Sevre et Maine

Food Pairing

AperitifCold SaladsSeafood
Sèvre-et-Maine is the départment south-east of Nantes in the Pays Nantais region of France. These wines are known for their brightness and minerality. Chateau de Oiselinière is one of the oldest and best situated estates in the region, dating back to 1337. As its name suggests, it is located on a bird sanctuary and natural park.
Muscadet is dry, crisp and clean in style. The best are made 'Sur Lie', meaning that the wine has matured on yeast sediment left from fermentation (the "lees") for a period of time and is then bottled directly off the lees. This process rounds out the wine's mid palate and provides texture to an otherwise very lean wine. It is the quintessential seafood wine.
Tasting Notes
Green and citrus fruit on the nose. This is quite aromatic for a Muscadet and very appealing. The palate is fresh and clean with green apple, citrus and mineral characteristics while the lees ageing adds roundness to the mid palate. The ideal seafood wine.
Method
The old vines are planted on volcanic silica, called Gabbro soil in this region, and is considered to be the finest soil for planting Muscadet's Melon de Bourgogne grape.  Stainless steel fermentation with sur lies ageing.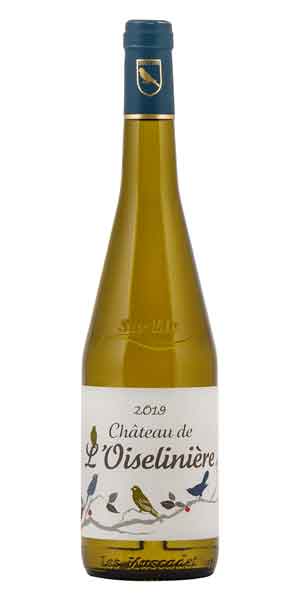 You may also like...