Château Gombaude-Guillot Pomerol (750ml)
Food Pairing

BeefCheeseLamb

Grape

Cabernet FrancMerlot
In the heart of the Pomerol plateau, on the Right Bank of Bordeaux, the vineyards of Château Gombaude-Guillot have been a family property for so long that the current generation doesn't even know when they were first acquired. The Bélevier family was already well established as vignerons in Pomerol and Néac when this property was passed down to Marie Bélevier as a dowry in 1868. Today, Claire Laval, Marie's great-granddaughter, runs the estate with her son Olivier Techer. Though the estate is already certified organic, Claire is now pursuing the more stringent requirements of biodynamics. The wines of Gombaude-Guillot are classic reflections of Pomerol: rich and supple, with a deep gravel mineral structure.
Tasting Notes
A bouquet of spices on the nose, milled white pepper, nutmeg, and clove. Though the blend is largely Merlot and complimented by Cabernet Franc, the latter is obvious on the nose and palate with notes of wet stone and bell pepper. The palate is full, concentrated with firm yet ripe tannins, red fruit, spice, herbaceous notes and violet. Layered and delicious.
Method
Made from certified organic Merlot and Cabernet Franc grapes from 40 year old vines growing in flint and clay soil.  The wine is aged in Allier oak barrels, 50% of which are new, although the proportion of new oak varies according to the vintage.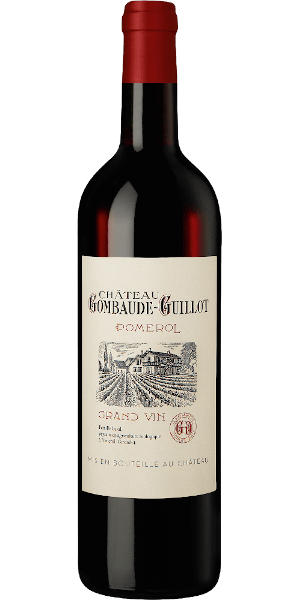 You may also like...