Chateau La Cabanne Pomerol (750ml)
Food Pairing

CheeseGameRed Meat

Grape

Cabernet FrancMerlot
Chateau La Cabanne is a 9 hectare garage type winery in Bordeaux's Pomerol region owned by the Estager family since 1952. The name goes back to Gallo-Roman times when the serfs who worked the vineyards here in the 14th century lived in cabins (cabannes). In 2010 a fire destroyed much of the property and all of the 2008 vintage was lost. The estate has since recovered and replaced winery equipment and continue to produce wine at a very high quality level. Their Pomerols are fresh, silky and delicious.
Tasting Notes
A blend of Merlot and Cabernet Franc. Notes of milk chocolate and flowers with hints of currants. Full and layered with lovely tannins, and a clean finish.
Method
The wine of Chateau La Cabanne is vinified in 8 traditional, temperature controlled, small, conical shaped, stainless steel vats that vary in size from 70 hectoliters to 80 hectoliters.  Malolactic fermentation takes place in barrel. The wine is aged in 60% new, French oak barrels for close to 15 months before bottling.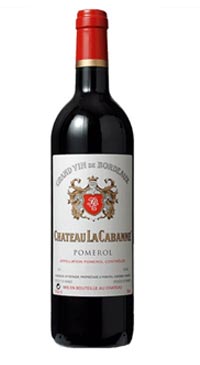 You may also like...