Chateau Rombeau Organic Rose (750ml)
Region

Languedoc Roussillon

Sub-Region

Cote Catalanes

Grape

Grenache BlancSyrah

Food Pairing

Pesto pastaScallopsTapas
One of the most storied estates in Roussillon, Domaine de Rombeau traces its origins back to 1727, when the de la Fabrègue family first arrived in Rivesaltes from Lyon. By 1850, the family had amassed vineyard holdings and became of one the region's first to bottle wine. Tanks that date from that period can still be found on the estate. The family persevered through phylloxera and successive World Wars, continually delving deeper into the region's traditions while remaining open to the possibilities of the future. As sixth-generation family winemaker Philippe Raspaud said: "Tradition is alive." Chateau Rombeau grows many varieties of grapes and produces a range of high quality and excellent value wine in the Languedoc Roussillon.
Tasting Notes
On the nose, aromas reminiscent of pink grapefruit and peach with a slight floral lift. On the palate, those aromatics carry through with added flinty, minerality. Pair with pesto pasta, scallops, or a variety of tapas dishes.
Method
Made from a blend of Grenache Blanc and Syrah, the grapes come from the Cotes Catalanes appellation in the Languedoc. Maceration method; fermented in temperature controlled stainless steel and concrete vats.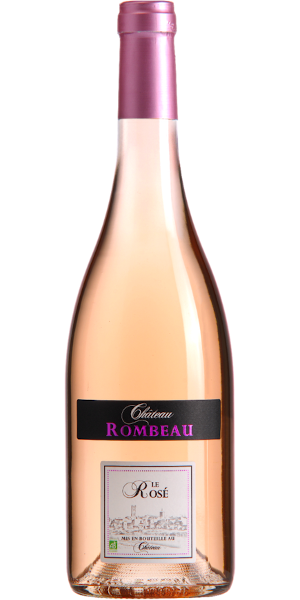 You may also like...