Chateau Roumieu-Lacoste Sauternes 375ml (375ml)
Food Pairing

CheeseDessert
Chateau Roûmieu-Lacoste is situated in Barsac and dates back to 1890. His vineyards are located a stone's throw away from the famed first growth property, Château Climens and the soil is similar. Hervé Dubourdieu is a dedicated vigneron and takes great care in harvesting only 100% botrytisized Semillon grapes from his 45-50 year old vines.
Tasting Notes
The botrytisized Semillon grapes are harvested in October then fermented in stainless steel before ageing for 12-24 months in 225L Bordelaise oak. The resulting wine is aromatic and concentrated all while maintaining a lively vein of acidity, so necessary for balance in sweet wines.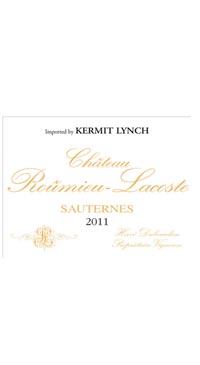 You may also like...