Chill St. – Hard Iced Coffee (355ml)
Tasting Notes

nuttyrefreshingSmooth
Chill Street Fresh Cider Market is the first store of its kind in Canada; a cider experience in a supermarket setting – literally feet from the grocery aisle. They make fresh soda and cider on site in a fun, unique and convenient supermarket setting.
Tasting Notes
This tasty carbonated coffee cocktail includes notes of maple, caramel, rich cacao and a smooth, nutty finish. It's one of those drinks that can be enjoyed at any time of the day, and there is something about the taste that you just can't put it down. Try it with dessert pairings, or if you're staying up late to study for a test! It's recommended to be served over ice, but is just as good from the can.

7.0% abv
Method
A base of vodka blended with natural coffee flavour and carbonated to give the drink a refreshing mouthfeel. This cocktail does not have caffeine, so while it tastes like a great coffee drink, you don't have to worry about mixing alcohol and caffeine.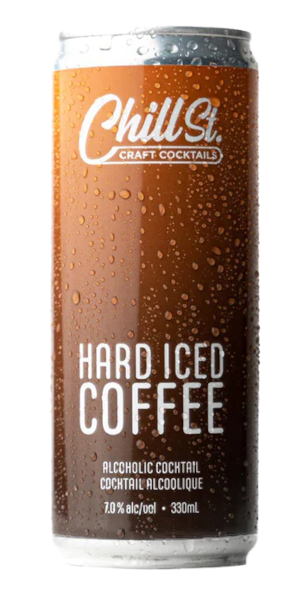 You may also like...