Chill St. – It's a Vibe Pineapple Pinot Grigio Cider (355ml)
Tasting Notes

CrispFruityrefreshing
Chill Street Fresh Cider Market is the first store of its kind in Canada; a cider experience in a supermarket setting – literally feet from the grocery aisle. They make fresh soda and cider on site in a fun, unique and convenient supermarket setting.
Tasting Notes
A smooth Pinot Grigio with notes of honeysuckle and pear balanced perfectly with crisp apple cider and a luscious finish of pineapple.
Suggested food pairings: bananas foster, açaí berries, king crab, caprese salad, teriyaki, red pepper jelly, poke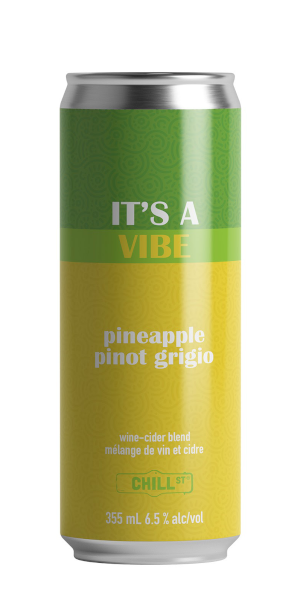 You may also like...