Chill Street – Afternoon Delight (473ml)
Chill Street Fresh Cider Market is the first store of its kind in Canada; a cider experience in a supermarket setting – literally feet from the grocery aisle. They make fresh soda and cider on site in a fun, unique and convenient supermarket setting.
Tasting Notes
Aromatic and vibrant Riesling, with notes of citrus and honey, meet crisp apple and scrumptious peach for a truly special blend with the sophistication of a fine wine and the drinkability of all Chill St.'s "lifestyle ciders." You won't be able to wait till 5 o'clock.
Method
Dry cider blended with Riesling wine and peach puree.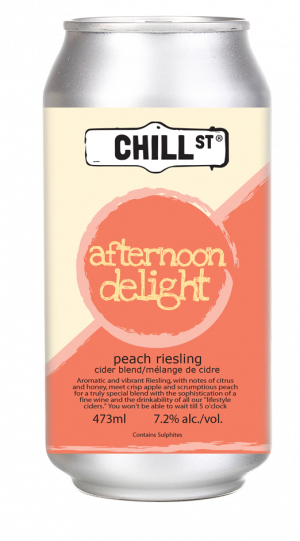 You may also like...