Chill Street Skinny Dippin (473ml)
Chill Street Fresh Beer and Cider Market is the first store of its kind in Canada; a beer and cider experience in a supermarket setting – literally feet from the grocery aisle. They make fresh beer and cider on site in a fun, unique and convenient supermarket setting.
Tasting Notes
Skinny Dippin' is a delightful way to conquer your thirst. Hazy and slightly sweet with a balanced apple bite, crisp and clean apple notes make for a perfect drink at any time.
Method
Select apple juice is fermented on location into a semi-dry, approachable cider that's meant to please all palates. This is a good cross-over cider if you're used to Strongbow or Angry Orchard and would like to try something made closer to home.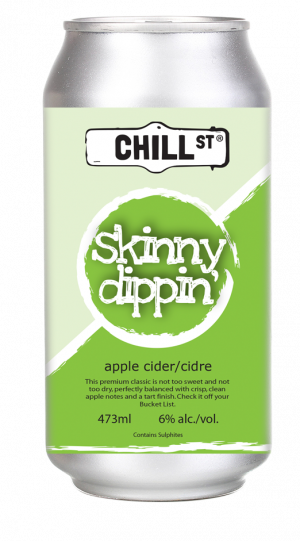 You may also like...