Chill Street Sweet Temptation (473ml)
Chill Street Fresh Cider Market is the first store of its kind in Canada; a cider experience in a supermarket setting – literally feet from the grocery aisle. They make fresh soda and cider on site in a fun, unique and convenient supermarket setting.
Tasting Notes
A smooth, mildly sweet cider that combines a burst of juicy mango with an effervescent finish of beeswax. Aromatic with fresh notes of honey and tropical fruit. Finishes slightly sweet with pleasant carbonation.
Method
Cider blended with a little honey and mango puree to boost up the tropical vibes!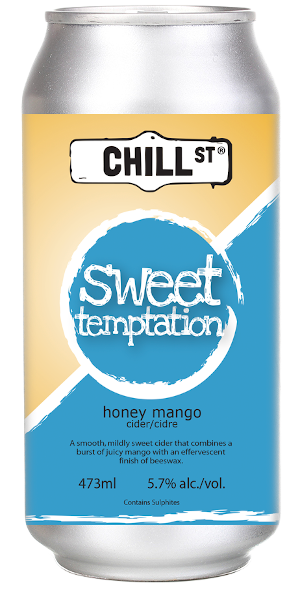 You may also like...