d.b. Schmitt Frei Korper Kultur Rot (1000ml)
Grape

PortugieserSt. LaurentBlaufrankishMerlotPinot Noir
Bianka and Daniel manage the estate and farm 16 hectares of vines in full biodynamics which they learned from Alsace vigneron Patrick Meyer. Their passion for viticulture and winemaking started in 2012 shortly after they met each other. Bianka is from Hungary, Daniel is German. She was cellar hand in his parents winery and together they have taken over the family winery which has been in existance for over 200 years. Today they produce excellent natural wines made without added yeast, temperature control, sulfur or filtration.
They are located in the Rheinhessen region, the largest wine growing region in Germany, which was traditionally associated with bulk production. In recent years growers and winemakers like Bianka and Daniel are change makers in this region and bring with them an enthusiasm and vision to produce high quality, minimal intervention terroir driven wines.
Tasting Notes
Earthy forest floor, woodsy with dark fruit aromas and flavours.
Method
A blend of Merlot, St. Laurent, Portugieser, Blaufränkisch and Spätburgunder.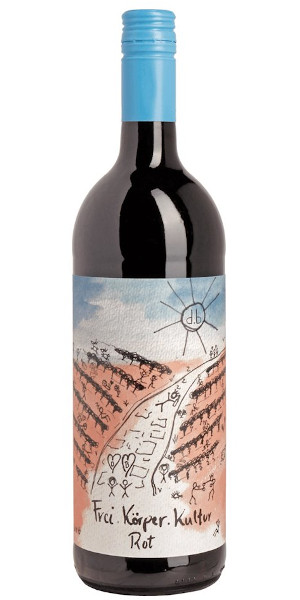 You may also like...