De Molen Rasputin (330ml)
Beer Style

Imperial Stout
Brouwerij de Molen is located in Bodegraven in the Netherlands, about a 30 minute drive from Amsterdam. They have been honoured with Top Brewer's #1 position in the Netherlands by RateBeer Best for several years and always among the Top 100 of the world. In February they received news of a humbling #6 position of the world by close to half a million RateBeerians world wide.
Tasting Notes
Rasputin is a sweet imperial stout with lots of chocolate and coffee notes accompanied by plums. Strong yet not overwhelming, very flavorful and powerful. Try aging it for a couple of years to get it's full complexity. Flavors of chocolate, hints of coffee, plums.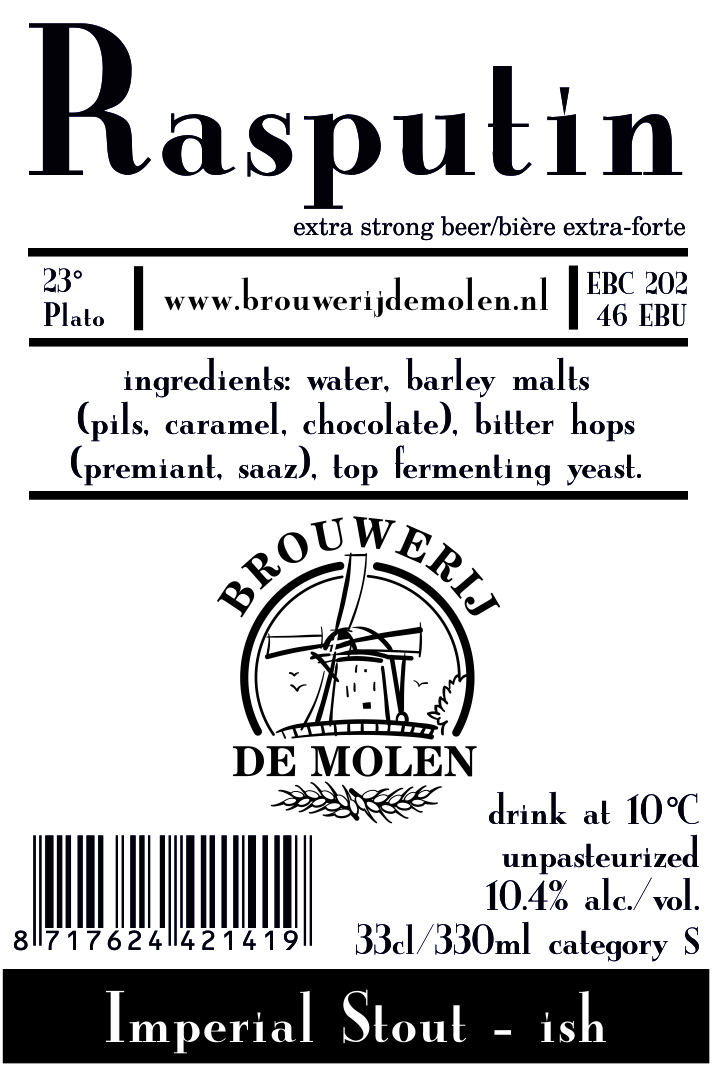 You may also like...