Delta Force Atlantic Time Bitter (500ml)
Beer Style

Extra Special/Strong Bitter
Delta Force Brewing is an elusive small brewing team with a broad array of special skills, making small batch ales and lagers of the highest quality. The team is headquartered at a top-secret farm shed in Greenwich, Nova Scotia with distribution operations largely taking place in Halifax, Nova Scotia. Virtually all information about the team is highly classified and details about specific missions or operations generally are not available publicly. To conceal their identities, the brewers rarely wear a uniform and usually wear civilian clothing both on and off duty. Follow them on social media for exclusive, top secret information on where and when you might be lucky enough to buy their beer!
Tasting Notes
Atlantic Time bitter pours a hazy amber that leads into inviting aromas of caramelized malts, balanced by the earthy and herbal aromas of hops. The palate is light and dry, with good concentration of flavour and a clean finish. This is a perfect Fall-weather ale that lends itself nicely to pub fare, or on its own.
Method
Farmshed Bitter
This not so ordinary Farmshed bitter features PEI malt and Delta Force grown hops! The brewers at DF noticed that some of the hops they had growing around the brewery had similar characteristics of English hops, and they are showcased nicely in this English-style bitter.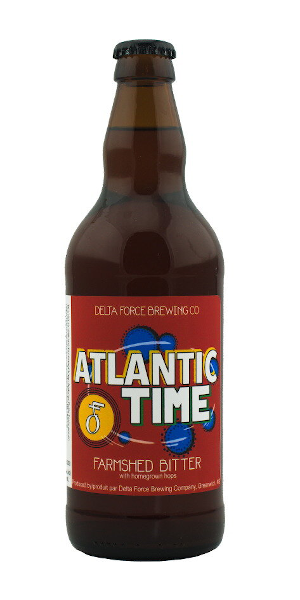 You may also like...