DeMorgenzon DMZ Syrah (750ml)
Food Pairing

BBQGameRed Meat
At Demorgenzon, the slopes rise up to 400 m above sea level with the ocean as a backdrop. Rather than refer to their vineyard as 'mountain' terrain, they prefer to be known as 'garden vineyards'. In Spring specially chosen wild flowers flourish between the vines. They have no doubt that a bio-diverse and ecologically sensitive environment produces infinitely better grapes. To add to the beauty of the landscape, Baroque music is piped through the vineyards as it is believed that the power of music positively influences the ripening process.
Tasting Notes
Deep, purple core. Rich, berry fruit nose with lots of ripe, red plum and whiffs of white pepper. Some floral notes in the background, including violets, lavender and spring blossoms. Full in the mouth with tremendous youthful vigour. Layers of berry fruit with developing spices of pepper, cinnamon, clove and vanilla. Gentle oak integration shows and supports the elegance and roundness at this early age.
Method
These vineyards are situated on the farm DeMorgenzon in the Stellenboschkloof. Soils are mostly weathered granite which gives the resultant wines a natural exuberance and youthful vigour. Planted in 2004 the trellised vineyard is managed to ensure natural high acidity and full flavour concentration. The yield was 8 tons per hectare.
The Syrah was manually harvested and destalked into stainless steel fermentation  tanks. A small percentage of bunches were fermented without destalking. Natural  fermentation followed with a slight extended maceration on the skins to stabilize the  colour and give the wine palate length. Fermentation temperatures were managed  between 22°C and 27°C with a combination of punch downs and gentle pump overs to  extract colour and flavour from the skins. After fermentation the wine was pressed off  the skins and malolactic fermentation was completed in barrel. The wine spent a  further 12 months in small French oak barrels, 3000L Fourdré barrels and cement  tanks (total 10% new wood).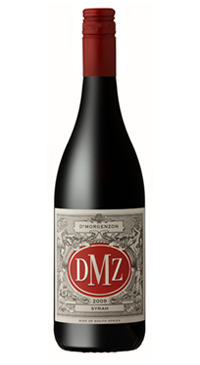 You may also like...