Dieu du Ciel – Aphrodite Chocolate Stout (473ml)
Beer Style

Chocolate Stout

Tasting Notes

ChocolateSmoothVanilla
Easily one of the most loved and respected craft breweries in all of Canada. Opening their brewpub in 1998, Dieu du Ciel has gone on to world acclaim for not only their wide range of styles, but the quality and consistency of each beer they make. With a lively, and character filled pub in Montreal's Plateau neighborhood, to their list of collaborations with breweries all over the world, DDC has something for everyone.
Tasting Notes
This chocolate stout has aromas that oscillate between dark chocolate, bourbon-esque spice, and roasted malt. The bitterness provided by the cocoa beans is pleasantly balanced by the slightly sweet taste of vanilla. The finish is sweet and surprisingly balanced.
Method
The beer formally known as Aphrodisiac –
Aphrodite is a strong stout in which cocoa beans and vanilla pods are incorporated during brewing.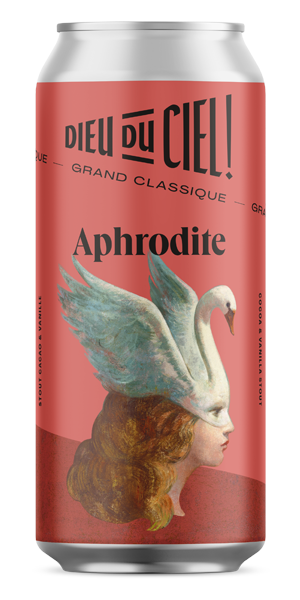 You may also like...