Dieu du Ciel – Boire Prague et Mourir Světlý Ležák (473ml)
Easily one of the most loved and respected craft breweries in all of Canada. Opening their brewpub in 1998, Dieu du Ciel has gone on to world acclaim for not only their wide range of styles, but the quality and consistency of each beer they make. With a lively, and character filled pub in Montreal's Plateau neighborhood, to their list of collaborations with breweries all over the world, DDC has something for everyone.
Tasting Notes
Created after returning from an inspiring trip to Prague, this Světlý Ležák, a typical Czech blonde lager, was created to pay homage to the legendary lagers of the Czech Republic. Pale Czech Lagers offer herbal and spicy notes from Saaz hops that carry into the palate with moderate bitterness but balanced by flavours of bread and straw that mingle in a rich, yet elegant body.
5.0% abv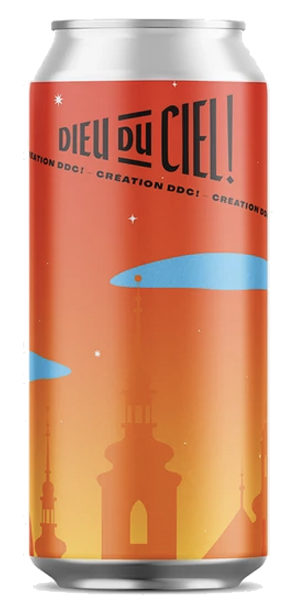 You may also like...