Dieu du Ciel! – Dent de Requin West Coast IPA (473ml)
Beer Style

West Coast IPAAll about hop flavour, aroma, and bitterness, characterized by floral, fruity, citrus-like, piney or resinous American-variety hops. Learn More

Tasting Notes

BitterDankJuicy
Easily one of the most loved and respected craft breweries in all of Canada. Opening their brewpub in 1998, Dieu du Ciel has gone on to world acclaim for not only their wide range of styles, but the quality and consistency of each beer they make. With a lively, and character filled pub in Montreal's Plateau neighborhood, to their list of collaborations with breweries all over the world, DDC has something for everyone.
Tasting Notes
Dank, pine resin, and orange pith notes are met in a clash with juicy, citrus-driven, and vibrant notes in this "Juicy West Coast IPA" from DDC. Maybe you think all IPAs these days are not bitter enough, or maybe you drink a West Coast IPA and want the palate to be a little more smooth and juicy? This may be the IPA for you.
Method
Dieu du Ciel describes this IPA as a meeting of two distinct styles. A West Coast IPA, with all of the classic herbal, dank, resinous, and bitter qualities that you know and love; but also with New England IPA excessive dry hopping, and modern hop varieties that bring juicy, citrus, and vibrant aromas.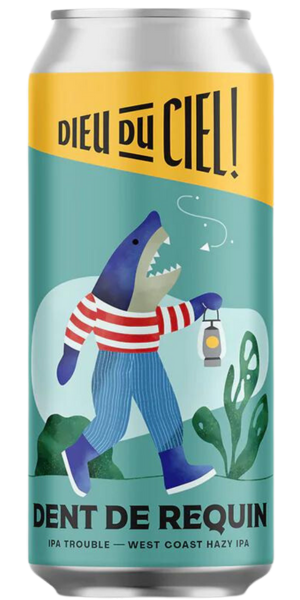 You may also like...
Express Shipping!
For select shipping postal codes, this product may be eligible for Express Delivery! Click here to learn more.