Dieu du Ciel Hibiscus Blanc IPA (473ml)
Easily one of the most loved and respected craft breweries in all of Canada. Opening their brewpub in 1998, Dieu du Ciel has gone on to world acclaim for not only their wide range of styles, but the quality and consistency of each beer they make. With a lively, and character filled pub in Montreal's Plateau neighborhood, to their list of collaborations with breweries all over the world, DDC has something for everyone.
Tasting Notes
Pouring a hazy yellow, with dense creamy foam on top. This Summery, aromatic IPA of sorts boasts floral, herbal, and citrus driven aromas with subtle Sauvingnon Blanc wine character. Palate is lively, highly carbonated, and has a clean, dry finish. Happy at the beach, on a patio, or with an array of Summer foods!
Method
A White IPA brewed with s small percentage of wheat for added te3xture and that unfiltered hazy look, as well as white hibiscus flowers to help amplify the aromatic profile.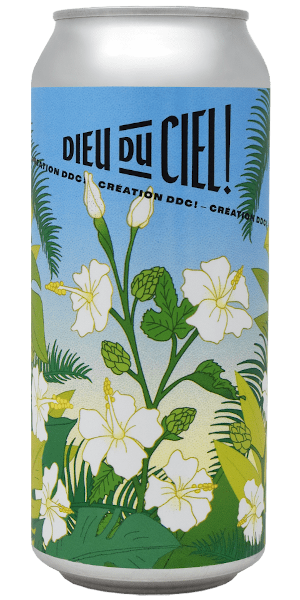 You may also like...