Dieu du Ciel Lazer Lager (330ml)
Easily one of the most loved and respected craft breweries in all of Canada. Opening their brewpub in 1998, Dieu du Ciel has gone on to world acclaim for not only their wide range of styles, but the quality and consistency of each beer they make. With a lively, and character filled pub in Montreal's Plateau neighborhood, to their list of collaborations with breweries all over the world, DDC has something for everyone.
Tasting Notes
Pew Pew! This lager is light, spicy, herbal, citrusy. What more do you want from a lager? There were no lazers harmed in the making of this beer.
4.3% abv
Method
First brewed in the Montreal brewpub in 2018, the Lazer Lager has become one of Dieu du Ciel's key Summertime crushers. A simple golden lager, brewed with the aromatic Ariana hops, known for its fruity, berry, and citrus notes coupled with resinous and herbal background tones.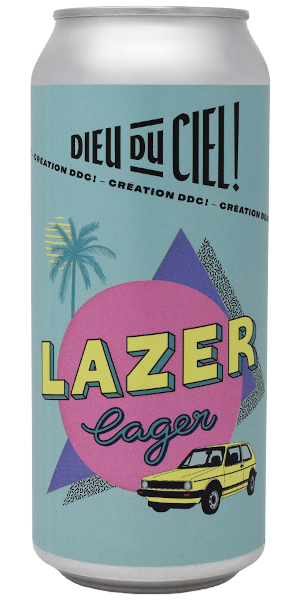 You may also like...