Dieu du Ciel Rosee d'Hibiscus (341ml)
Dieu du Ciel was born out of the collaboration between two biology student beer geeks who turned their passion for experimenting into a successful craft brewery in Montreal a little over two decades ago.
Tasting Notes
Dieu du Ciel's Rosee d'Hibiscus is brewed with hibiscus flowers which lend the beer a beautiful hazy pink colour as well as a nose swirling with wild flowers, citrus zest, and just a touch of cracker-like malt. The palate is surprisingly tart with noticeable cherry and bitter orange accented by savory spices on the finish.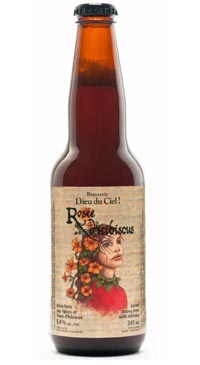 You may also like...