Dieu du Ciel Sentinelle Kolsch (473ml)
Easily one of the most loved and respected craft breweries in all of Canada. Opening their brewpub in 1998, Dieu du Ciel has gone on to world acclaim for not only their wide range of styles, but the quality and consistency of each beer they make. With a lively, and character filled pub in Montreal's Plateau neighborhood, to their list of collaborations with breweries all over the world, DDC has something for everyone.
Tasting Notes
This German inspired Ale offers lightly fruity and delicately hoppy aromas. It has a generous malty flavour that is well balanced by a subtle hop bitterness.
5.1% abv
Method
The Kolsch style is from the city of Cologne, Germany. And like its Altbier cousin, it is an ale that's lagered at low temperatures to create a light and crisp mouthfeel. Kolsch and Altbier are two of the more food friendly beer styles to come out of Germany and they are known to go down very easily.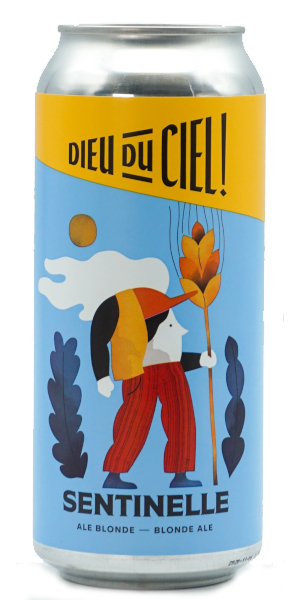 You may also like...