Farming Method

ConventionalMost products with this label come from producers who do their best to avoid any intervention at all but it's possible that some of the aforementioned preventative measures and additions are deemed necessary. Learn More

Food Pairing

ChiliSteakBurgers
Digno wines are made by iconic Chilean producer Miguel Torres. With a presence in over 100 countries, the Miguel Torres Chile family winery has established itself over the past 30 years as one of the main producers of high-quality wines, through its products' identity, respect for the environment, and social responsibility.
Backed by a history rooted in winemaking culture in Spain, Miguel Torres Chile arrived in the Curicó Valley in 1979 after searching for a new location. On this journey, as well as finding excellent climatic conditions, the family has committed to innovating in wine production, incorporating stainless steel tanks and French oak barrels. Today, Miguel Torres Chile also focuses its commitment on organic vine-growing and Fair Trade certification for various wines. These advances have helped the company to become more sustainable, and to implement several sustainable projects.
Tasting Notes
Fruit forward on the nose with notes of ripe cherry, blackberries, blackcurrants and vanilla. Some tobacco, eucalyptus and pepper nuances carry over onto the rich palate. The wine has smooth and velvety tannins, an easy drinking style.
Method
The drought in Chile has been a challenge over the last few years, luckily the quality of the fruit has remained high. Bunches are manually selected prior to destemming and macerate in fermentation tanks for 18 days, before selected yeasts are added to begin the perfectly controlled fermentation. The wine is racked into stainless steel maintaining the wine at the optimal temperature of 22C-24C for malolactic fermentation, which can occur quickly or take up to 20 days. This wine is aged for 6 months, 50% of the wine spends time in older oak barrels that are third, fourth and uses. The oak imparts a light oak characteristic while allowing the wine to stay true to its varietal character and retain its approachable, fruit-forward style.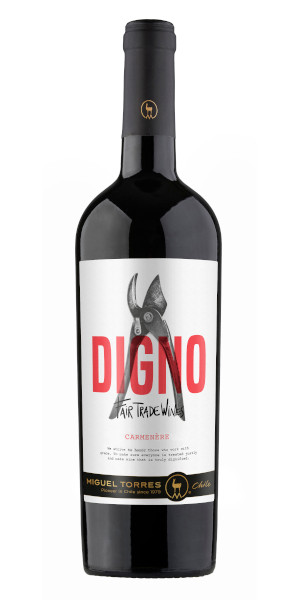 You may also like...