Domaine Auriol Montmija Corbieres (750ml)
Region

Languedoc Roussillon
Claude Vialande is truly a woman of wine. As a girl she would often help her father in the vineyards and cellar of the Chateau where he worked. As a young woman she embarked on her career in wine distribution and ten years later she left the group to become the director of the AOC Corbières syndicate, where she focused on wine routes, terroir/production area policy, communications and market economics. In 1995 she started a new venture in the wine business and created Domaine Auriol, a wine-producing merchant company specializing in the wines of southern France. The vineyards are managed with the greatest respect for the environment and the wines of the family estates are vinified, matured and bottled in estate wineries.
Tasting Notes
30% Syrah, 20% Grenache et 50% Carignan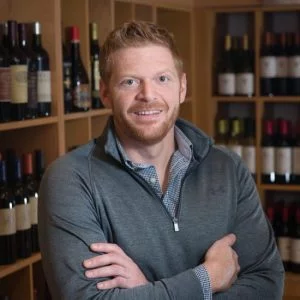 Our Thoughts
Montmija Signature Corbieres is a constant reminder that spring is just around the corner. A blend of 50% Cinsault 30% Syrah 20% Grenache this wine is floral, elegant, and bright. The nose is refreshing with rose petals and fresh strawberries while the palate has delicate soft tannin and touch of black pepper.