Domaine Bonnet Huteau Cabernet Cot (750ml)
Grape

Cabernet FrancMalbec

Farming Method

BiodynamicAll of our products that are tagged with the term Biodynamic are either biodynamic certified or biodynamic practicing. Learn More

Food Pairing

BurgersGrilled VegetablesSausages
Domaine Bonnet-Huteau is situated in the center of their Muscadet vineyard, in the Sèvre & Maine appellation, 20km from Nantes and 10km from Clisson. This domain has been producing some Muscadet for more than 150 years and was previously a Medieval house where the little town of La Chapelle Heulin finds its roots. Winemakers Jean-Jacques, Rémi Bonnet, and Vincent Pineau work with their four vineyards- Les Gautronnières (green rocks and amphibolite), Les Laures (granite), Les Clos Moulin Chartrie (orthogneiss), and Le Cru Goulaine (mica schist) with the goal of expresses each soil and the minerality it has to offer. The winery and vineyards are certified organic and biodynamic.
Tasting Notes
This is a fruit forward, lightly smoky and herbal Cabernet Franc that gets a bit of support and heft from the addition of Malbec. Do not expect a big extracted vanilla bomb however; the Malbec just brings a deeper purple pigment to the wine, adds some darker fruit notes like cassis to the wine. Lots of fruit, well integrated tannins and an overall juicy mouthfeel make for an easy drinking style that is ideally served with a slight chill and paired with charcuterie, burgers or sausages on the grill.
Method
Cabernet Franc is a the Loire Valley's staple red grape.  Here it is blended with a touch of Côt (more commonly known as Malbec).  80% Cabernet Franc and 20% Cot; low yields and hand harvested.  The grapes undergo traditional and whole bunch maceration for about 8 days. The fermentation is done in fiberglass tanks and the wine ages "sur lies" for six months. The wine is lightly filtered before bottling.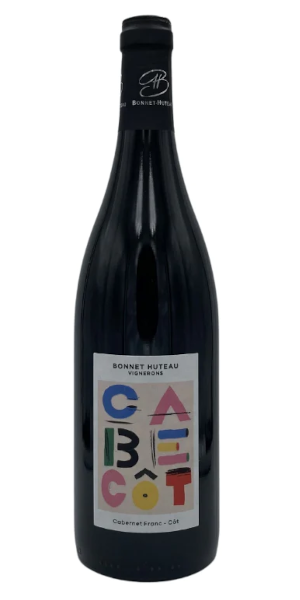 You may also like...